Episodes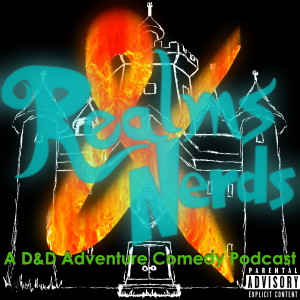 Thursday Oct 28, 2021
Thursday Oct 28, 2021
Happy Halloween, adventurers! Welcome to the Realms & Nerds podcast!
Join our five heroes- Leila H, Dimitri RedFeather, Sir Featherstone the Valiant, Master Toshi, and Howard Van Kyle- as they explore the mystery of Blackreach Manor!
Like this episode? Share with friends, and subscribe for more! Don't forget to use the hashtag #RealmsNerds when posting online about the show!
Follow us on Social Media:
Leila is horrified. Dimitri makes a friend. Featherstone lights the way. Toshi needs a hearing aid. Van Kyle is overly cautious.
Mystery At Blackreach Manor is an original quest created by Ray Edwards.
Realms & Nerds music by RJ Moore
Main theme composed by Kyle Rice, arranged by RJ Moore
Promos:
Twitch/Discord:
Harrison's Twitch (Deathflash5)